The device uses scattering spectroscopy as a method of pathogen detection. It works based on the effect of inelastic scattering of photons and can be used in all environmental conditions. The measurement result is obtained already in several dozen seconds after the measurement, and the measurement itself does not exceed a few seconds.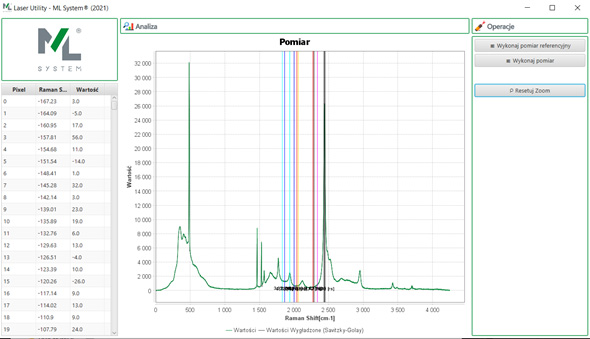 Medical diagnostics
Scattering spectroscopy
A sample is tested with the use of a specially chosen laser beam and a fiber optic system providing and collecting the signal.The measuring system with the use of a high quantum efficiency detector allows for collecting and saving the measuring signal coming from the sample, ensuring a very favorable signal to noise ratio. Afterwards the collected signal is processed by the electronic system fora spectrum and presented in the coordinate system as "x" & "y". The characteristics of the graph prove the presence of the virus or its lack in the tested material.

COVID DETECTOR
Data flow diagram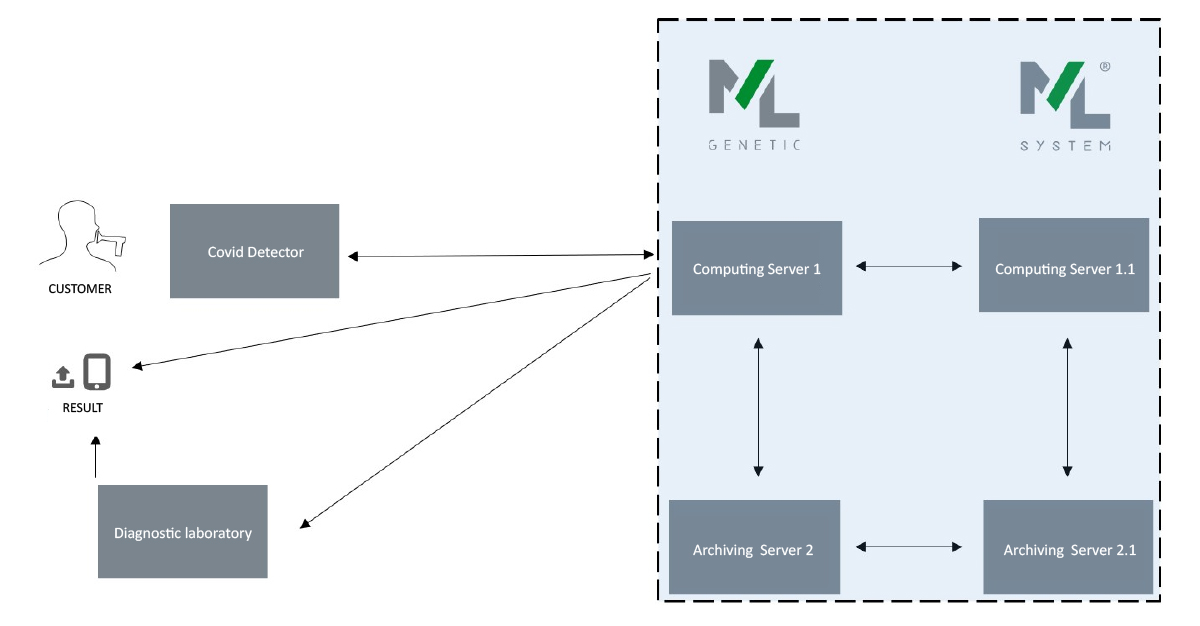 COVID DETECTOR
Construction
Covid Detector consists of a measuring probe, a control screen, an emergency switch, a "start measurement" button and a USB port for connecting a barcode scanner. Whereas on the rear panel there is an ON / OFF button, Ethernet port, inspection door and power cord socket. The device is one unit, it is compact, which allows it to be easy transported to the place of testing.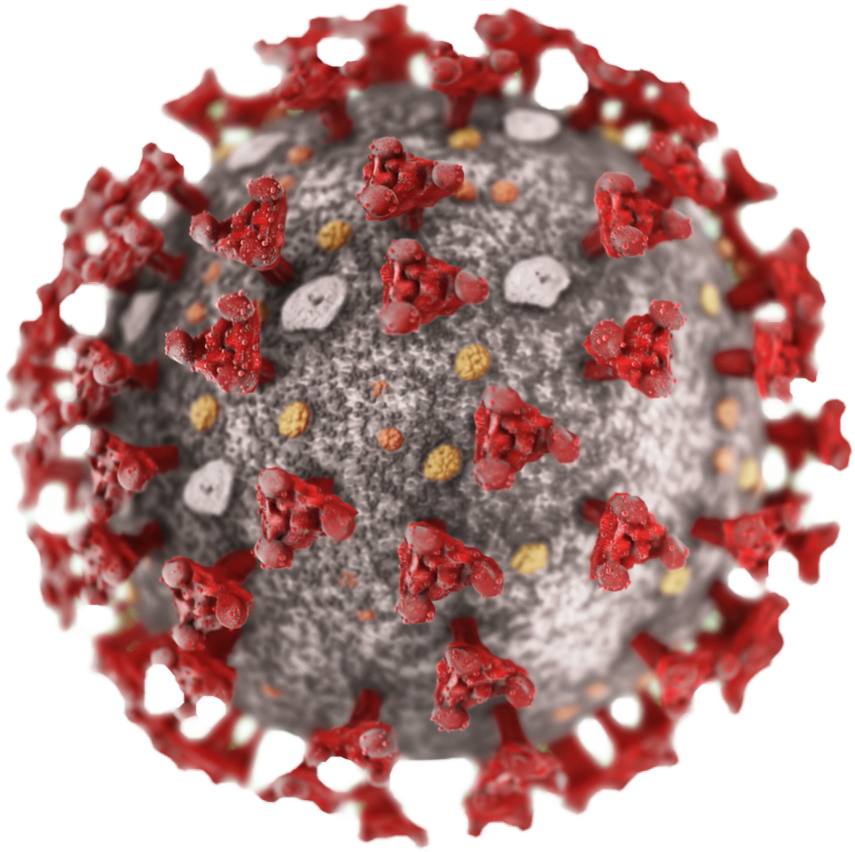 COVID DETECTOR
Requirements
• Acces to Electricity 230V
• High speed internet connection: download min. 1 Mb/s, upload 1 Mb/s