Real-time non-invasive diagnostics of infections caused by SARS-CoV-2 virus by detecting its presence in the exhaled air as well as swabs collected from nasopharynx or mouth.
It enables the connection of external diagnostic systems and integration with patient identification system as well as with the Passenger Locator Form.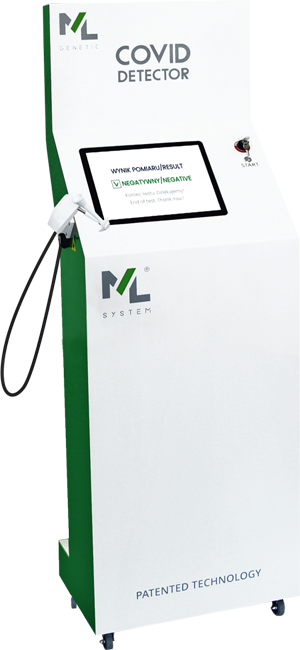 Global breakthrough in SARS-COV-2 diagnostics
Advantages of the device
• Non-invasive designed for mass application
• No need for special preparation of the tested samples
• Safe, fast & simple for training operative personel (software
protects from testing errors)
• Confirmed high sensitivity
• Possibility of performing large amounts of tests in short time
• Real-time instant testing
• Common availability
• For professional use (self-control mode pending)
• Possibility of conducting tests
outside the office
• Compact and cheap in exploatation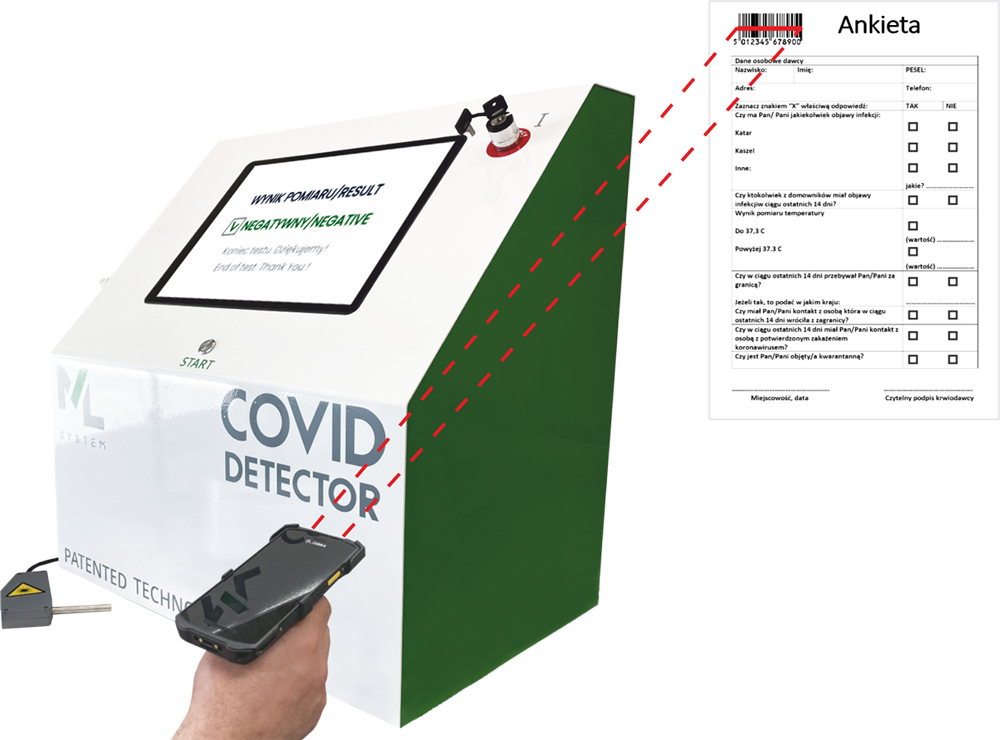 About the device
Covid Detector
With the use of various overlays, COVID Detector enables the measurement of:

Testing with a disposable exhaled mouthpiece.

Measurement of liquid material (saliva) using a special disposable tip.

Testing of solids using the direct measuring probe.